Lula da Silva: "I Am Thirsty For Justice"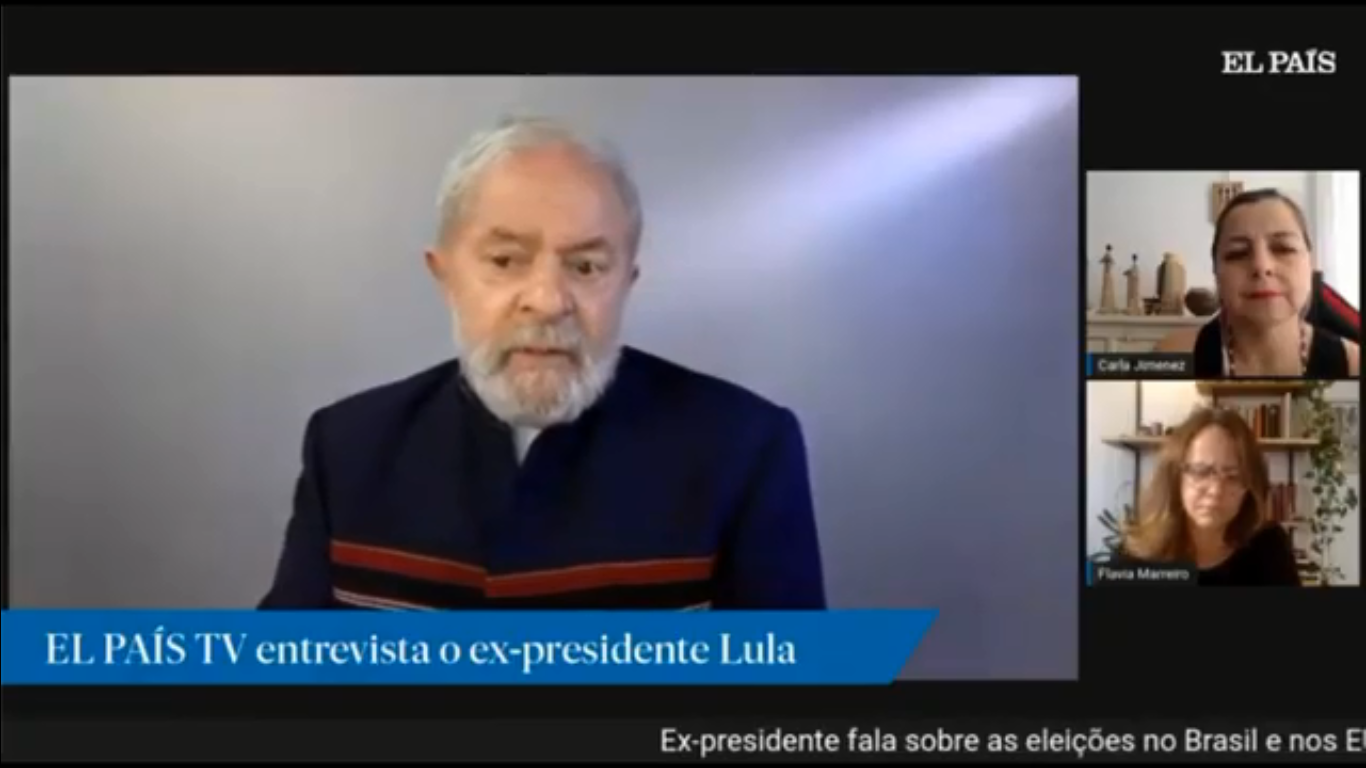 October 7, 2020
Photo: reproduction / YouTube
During a live interview with El País on September 7, former president Luiz Inácio Lula da Silva spoke, once again, about how important it is for Brazilian justice to acknowledge his innocence and reestablish his political rights. " I am thirsty for justice. I want the justice, in which I believe to be for all, to say I am innocent. My lawyers have already proven it, I just want them to acknowledge it " , he stated.
This should come after the Habeas Corpus judgement of partiality against Sergio Moro, who has been sitting on the Supreme Court for two years. "The only thing I hope for the trial is that they judge the merit of the proceeding so as to prove that Moro did not act like a judge, made up a sentence and headed the Car Wash task force. And all this has already been proven", Lula said.
The former president also commented that the possible departure of Sergio Moro to the United States will happen because the former judge does not want to explain the lies he told throughout the political persecution against him. " I am innocent and I want to prove that what they have done against me was indeed an atrocity. They thought I was going to act cowardly, but I decided to fight. I went to the Federal Police Headquarters (in Paraná, south Brazil) because I wanted to prove that Moro is a liar. But a lie is short-lived and that is why he is being a coward now " .
The rise of the far-right and conservative movements around the world were also addressed during the chat. " We have been living a moment in which humanism, democracy, commitment to the truth, and respect for the institutions are in decline" , he lamented.
But it is still possible to roll back this wave of hate, according to Lula da Silva. " This world must be changed. We need to reestablish living together in harmony, even when there are differences. We do not need to be equal, we need to be civilized. "
" The former president has also stressed that one of the steps of building a new world is the debate over our democratic institutions. "We need to resume the discussion on the role of the state, democracy, the media and the economy " , he concluded.
Watch the full interview:
Revision: Garnet Colly